Discount Dental Plans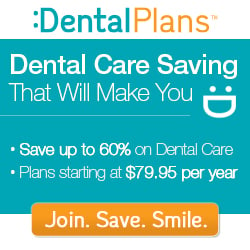 Instant Health Insurance Quotes
Compare hundreds of top rated plans in less than 5 minutes
»
Florida Health Insurance Quote
Health Savings Account (HSA)Accounts
Save thousands of dollars each year on your total healthcare expenditures. Compare side by side rates from Americas top rated companies
»
Health Savings Account - Instant Quote
Temporary Health Insurance in Florida
If you are waiting for group coverage with your employer, or between jobs and need a good alternative to COBRA, then Florida temporary health insurance may be an affordable solution for you.
»
Temporary Health Insurance in Florida
Discount Dental Plans, Starting At $79.95 per year.
More than 20,000 participating Dentists nationwide. To get an additional 3 months free.
»
Dental Plan Quotes
Humana Dental Insurance - Florida
Affordable Dental Coverage with benefits you really want. Simple and affordable, HumanaOne dental plans provide the dental coverage you want and the savings you deserve.
Put a smile on your face with affordable dental care!
Because the unplanned expense of dental services can be hard to manage, people sometimes put off important checkups and procedures.  With HumanaOne Dental, you won't have to wait to give your dental health the attention it deserves.  We offer coverage for many preventative services such as cleanings, bitewing X-rays, and oral exams.  You pay no or low copayments for office visits, plus pre-existing conditions are covered.
Humana One Dental Benefits
Low monthly payments
No or low copayments for office visits
Network discounts on non-covered services
No waiting period for preventive services
Large network of dentists and specialists for you to choose from
Call now to enroll 1-888-564-7662, 8am to 8pm EST Monday –Friday
Humana Dental Plans - Simple, flexible plans you can depend on.
You can afford the dental care you need with a low monthly payment. That means you'll be able to make regular trips to the dentist, which will help you avoid major procedures that can result from skipping preventive checkups. We're happy we can provide you with several affordable dental plan options – in fact, you can save even more when you sign up for the annual payment plan.  Call now to find out more and to enroll.
Humana One Dental Plans - A healthy smile is important to your overall health.
Many leading health experts agree there is a strong correlation between a healthy mouth and good overall health.  That's just part of the reason why it's so important to have access to the dental care you need. With our large network of dentist and specialists to choose from, it's easy to find a dentist you'll like.  Plus, you'll save even more when you choose dental services provided within the HumanaOne Network.  We look forward to providing you with the dental coverage you and your family deserve at an affordable price with HumanaOne Dental.
With HumanaOne Dental you can choose the plan that best fits your needs, for as low as $15 a month!  Don't wait – signing up is easy!  Call us today to speak with a licensed agent at 1-888-564-7662  8am to 8 pm EST Monday – Friday.  Or enroll online in just minutes by clicking on HumanaOne Dental.
Choosing a Humana Dental Plan That's Right For You
Good oral health is often a reliable indicator of overall health, so keep this in mind as you consider dental insurance. Think about what procedures you may eventually need such as bridges, crowns, or fillings. If you have children, obtaining orthodontia coverage now could start the countdown on any possible waiting periods.
For More Information
We care about your smile and can answer any questions you may have about dental insurance coverage in Florida. Please call us today at 888-564-7662 for a free and non-obligatory consultation.